Jaw-Dropping Close-Up Magic That Will Create An Exciting Experience For Your Wedding, Corporate Event Or Private Party!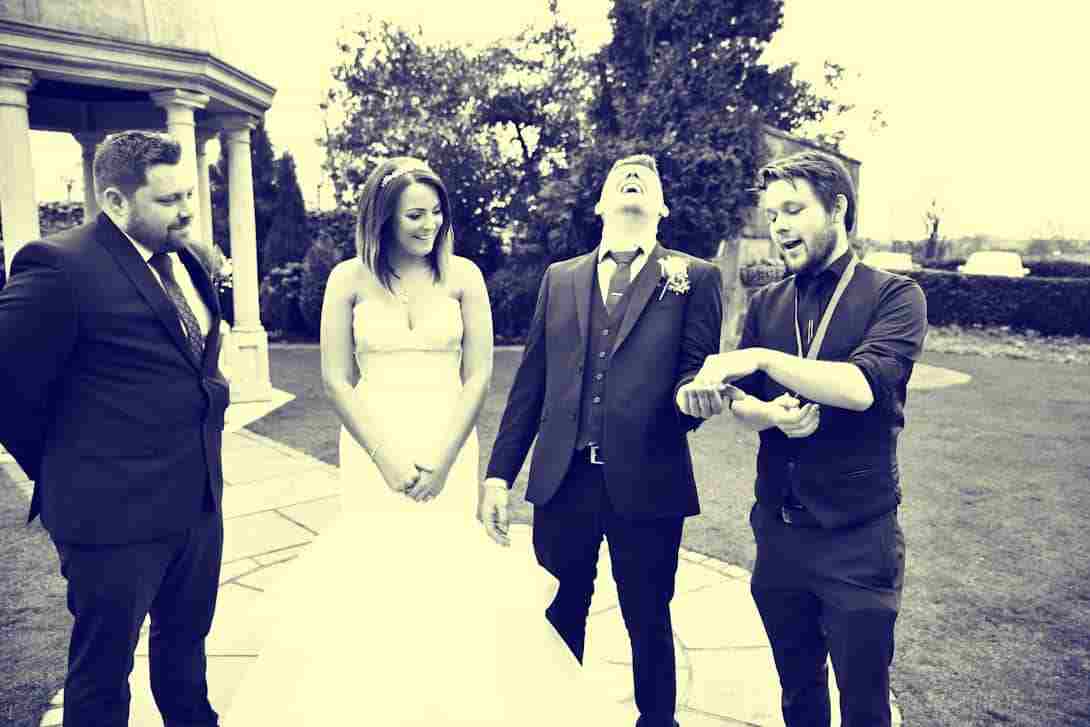 Are you wondering how to make sure your friends, family & colleagues have an unforgettable time at your next party without getting stressed or worried about planning everything?
Looking for interactive entertainment that is perfect for a variety of events from Weddings, Private Parties & Corporate events that will make you look like a rockstar?
If you are worried that planning your special event will be stressful and just end up being another boring reception where everyone leaves early because you didn't find amazing entertainers then we have the solution for you...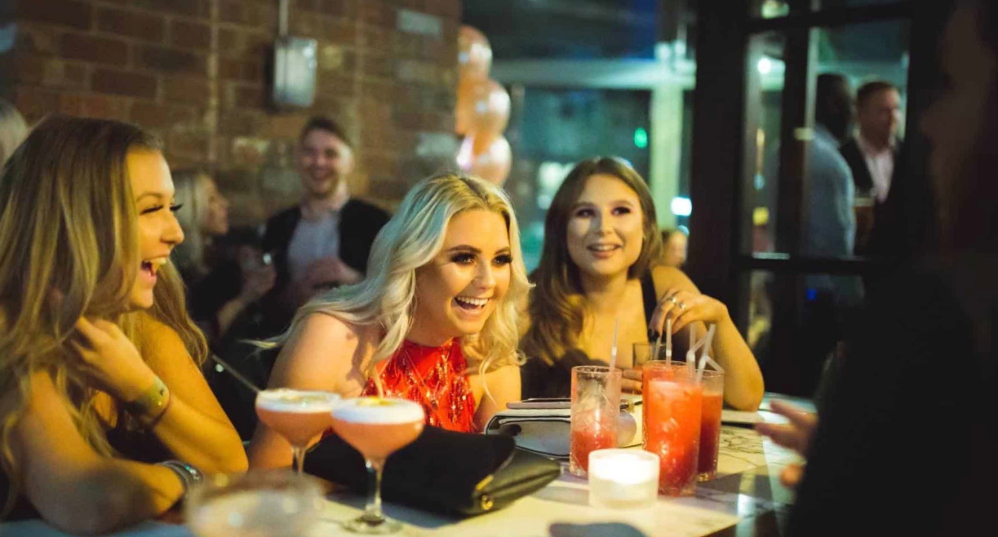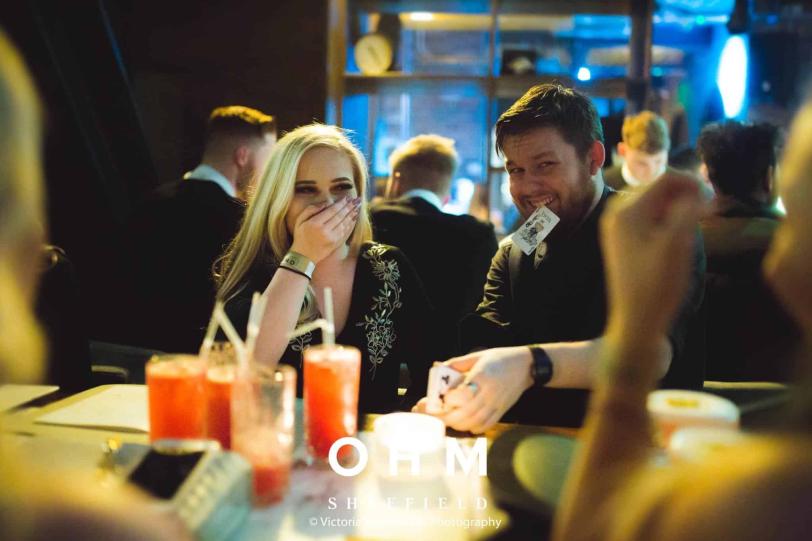 Solving your entertainment dilemma the easy way by choosing one of the best magicians, mind readers and pickpockets to help you bring remarkable moments to your special event!
Get in touch with us to reserve your date before we are fully booked!
Check out our showreel below!
Greg has been helping wedding couples & event organisers plan their special occasions to be fun & memorable for their guests so they can relax knowing everyone is going to have an awesome time! 
"Now, I'm quite a cynic when it comes to magic tricks, but this young man was actually amazing – he turned a big stack of cards in my hand to glass – I honestly have no idea how he managed that!"
-Amy Byard
Some people think booking a DJ for their entertainment is all you need for a party, wedding or corporate event... WRONG! 
Some guests won't like loud music, so it's best to have a variety of entertainment to make sure there is something for everyone to enjoy.
This is why booking an amazing magician is crucial if you want your guests to remember your event as an incredible one & thank YOU for organizing the best party of the year.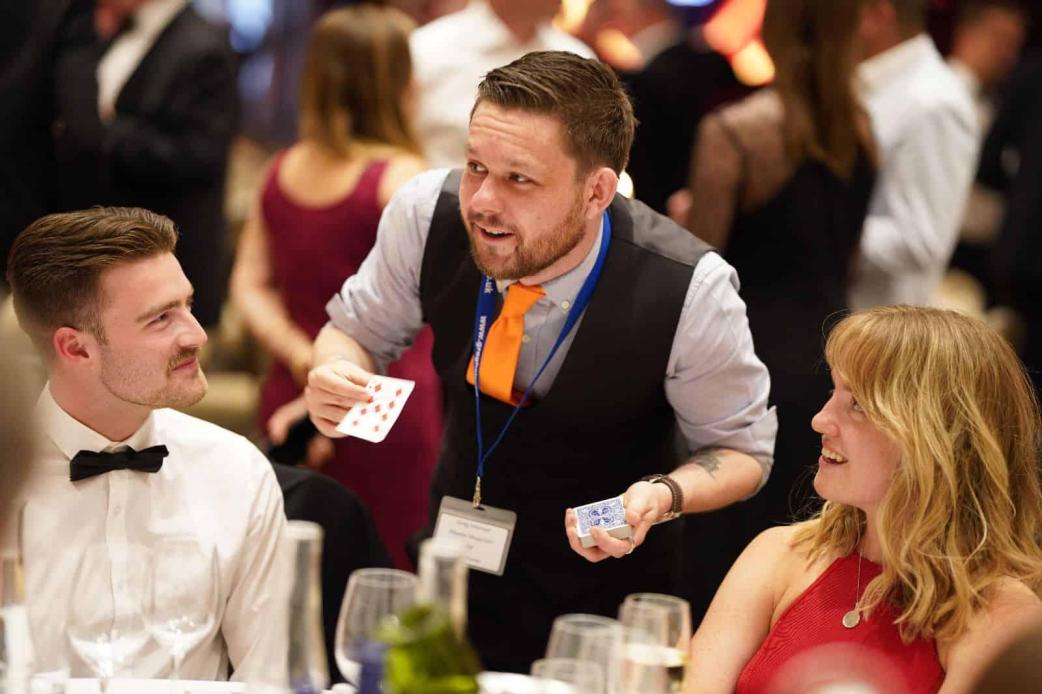 Ahhhh!! Can you believe it! We finally made it! Thank you so much for being AMAZING Greg! You were fab and we're so glad you enjoyed being involved! We would 100% recommend you if anything comes up! You're SO talented and just fantastic at what you do, can't thank you enough for spending our wedding day blowing people's minds!"
- Sammi & James Turner
You can rely on this expert magician to handle the entertainment aspect of your special event so you can focus on other important elements when it comes to planning.
Greg introduces unexpected and jaw-dropping magic moments throughout the celebration, leaving your guests talking about your event for YEARS to come! 
By incorporating personalised touches, such as customized tricks & performances that reflect your story, adding a unique and sentimental element to your special event.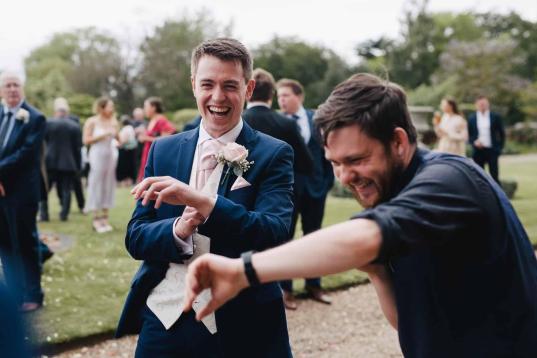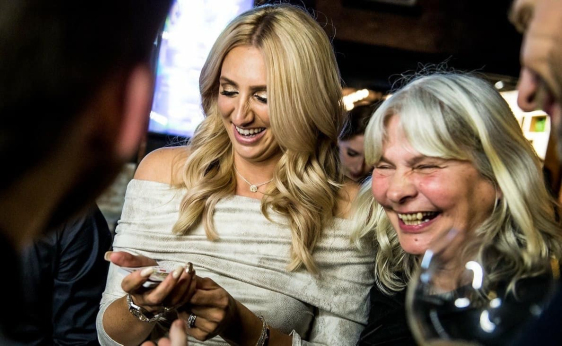 Are you ready to turn your private party into an extraordinary experience?
Most people believe planning your special event should be stressful and time-consuming… This isn't the case at GH Magic!
We make the booking process easy & straightforward that can be done around your typical day without any unwanted surprises… This is the reality when you find an awesome supplier who cares about your dream event. 
We will be there to guide you every step of the way, leading up to and on the day of the event to make sure everything goes smoothly!
Ask us how a magician can WOW your guests and get the party started TODAY!
If this sounds like the kind of entertainment you have been desperately looking for click on the picture below that best describes your event for more info & reserve your date before we are fully booked!